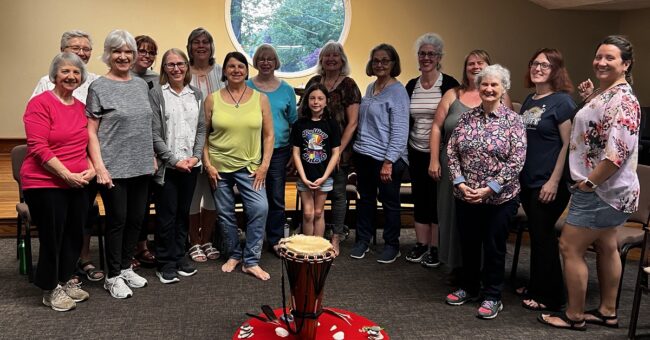 We are women who gather in circle to create sacred space through song. We sing simple songs and chants to celebrate the Divine Feminine and honor the lives of all women. Our themes include cycles of nature, cycles of life, women's mysteries, community, and healing. We affirm that any woman can sing and all who identify as women are welcome.
We have free membership and communal leadership, and no musical experience is necessary. We learn music through listening and repetition within a supportive sisterhood.
Our meetings are the second Tuesday of each month, at 7:00 p.m. Feel free to bring an altar item as we co-create the altar. Our time together lasts an hour and a half. Childcare is not provided, though children are welcome to sing in our circle or to play quietly outside the circle.
For more information, contact Tracy Jo. (For contact information, see the church directory or contact the Church Administrator.)