Turpin High School Parking
Our property is next to Turpin High School. Learn about renting a parking space.
---
Building
Heritage UU offers a welcoming venue to people and groups of all genders, sexualities, nationalities, abilities, and origins. Whether you are looking for a one-time event location or repeated meeting space, take a look at the Heritage building and grounds and see if they meet your needs.
Some people who have used our space have said:
"It was just great to have all the dishes, flatware, serving accessories we needed for a lovely sit-down dinner."
"The space is roomy, open and inviting, and the patio is very nice for gathering before or during the event in the main hall."
"The Heritage kitchen is a dream! The space for preparing and serving food is more than adequate and thoughtfully designed and decorated."
Below are some pictures of rooms in the building.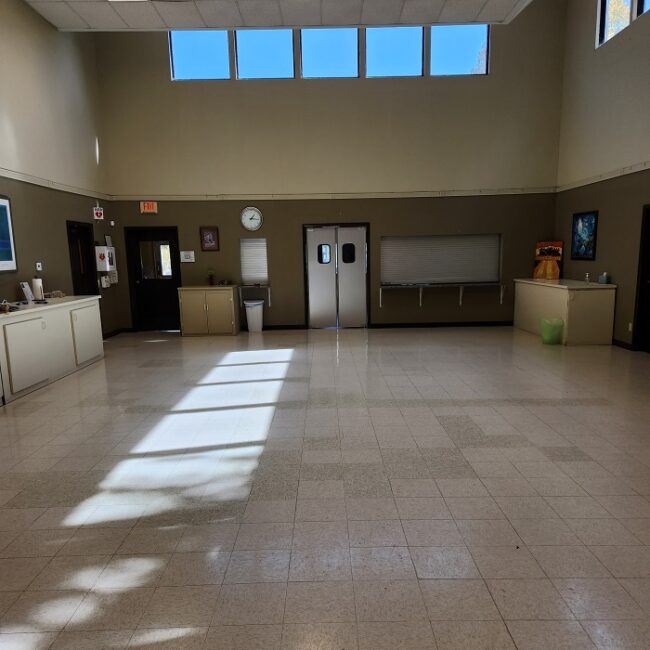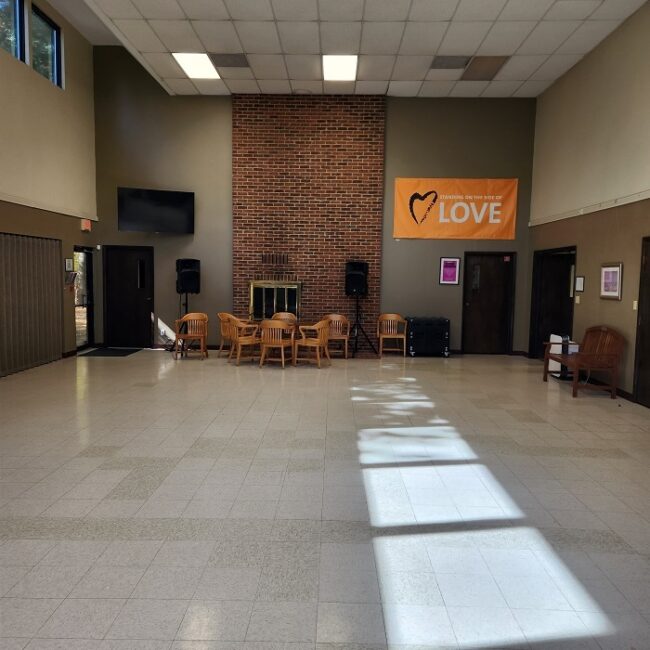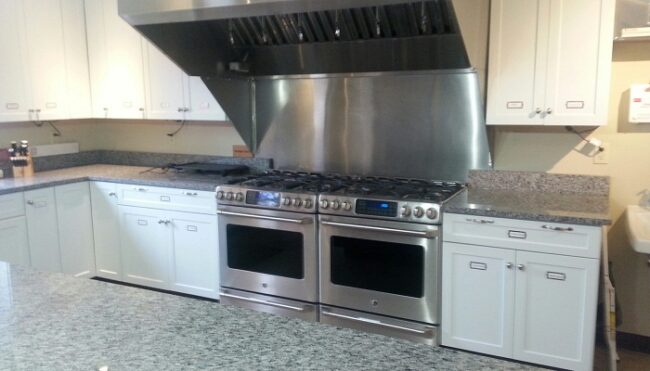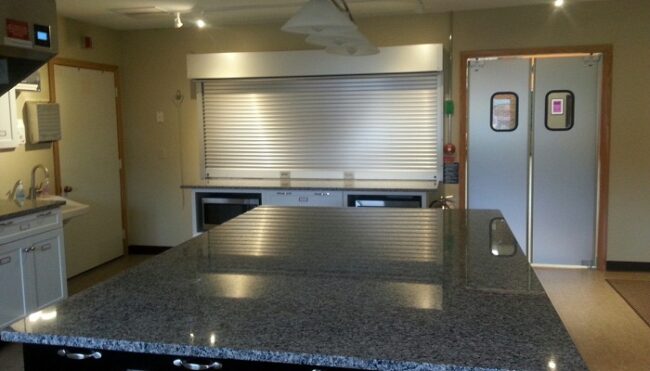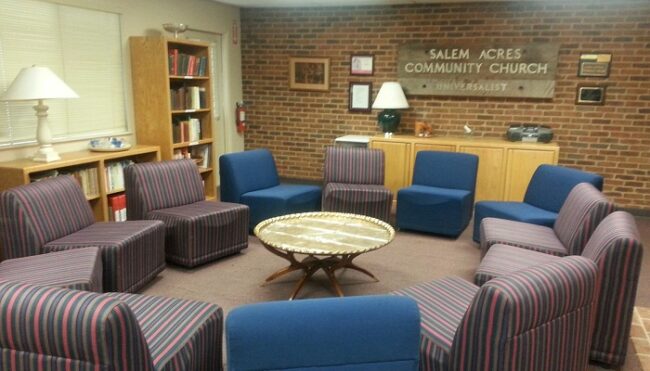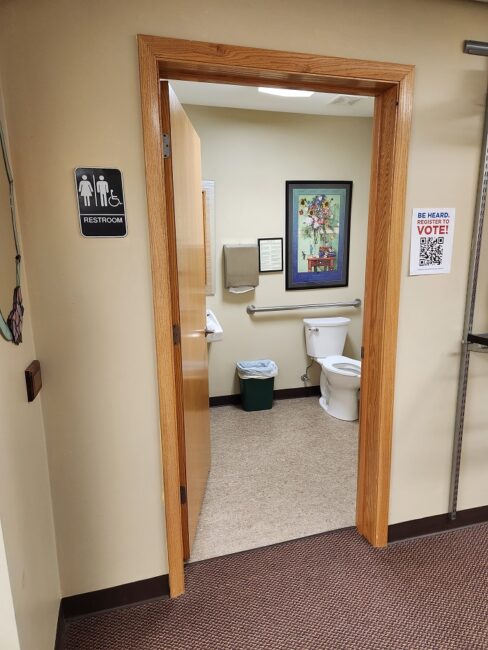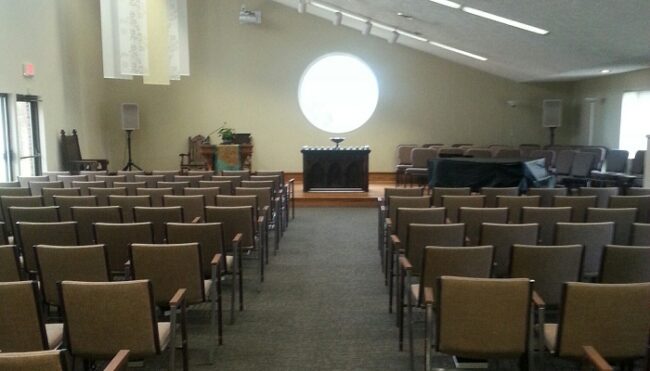 To learn more about rentals, click here to see the rental agreement form.
For more information, contact the Church Administrator.
---
Evening and Weekend Parking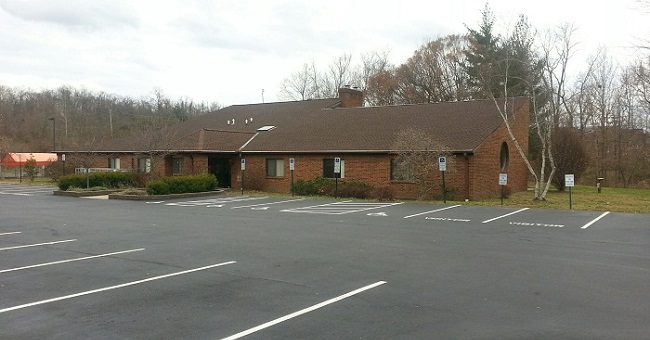 There are times—weekdays after 4:00 p.m., on weekends, and during summer vacation—when businesses or groups have leased our parking lot for their event. For more information, please call the Church Administrator.