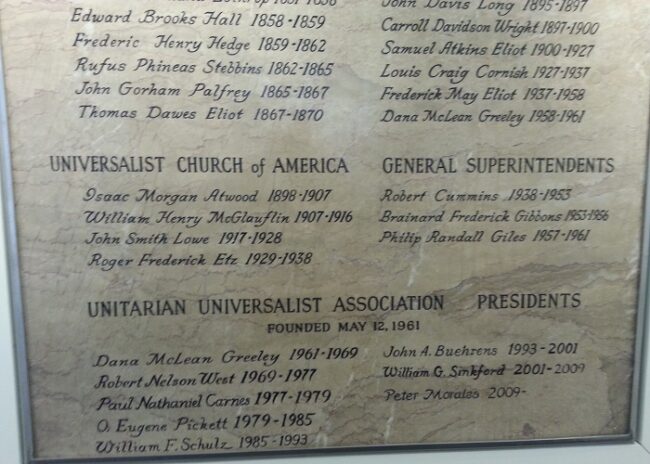 A bit of the history of our congregation is reflected at the Unitarian Universalist Association headquarters in Boston.
While on a recent trip to the headquarters, Russ Araujo spied a stone tablet containing the names of the leaders of the UUA as well as of its two predecessor organizations, the American Unitarian Association and the Universalist Church of America. One of the leaders of the UCA was Rev. Robert Cummins.

Earlier in his career, Rev. Cummins had been the minister at the Universalist Church of Cincinnati, one of the congregations that merged and is now known as Heritage Universalist Unitarian Church. You can find his name on a plaque in our church hallway.